Episodes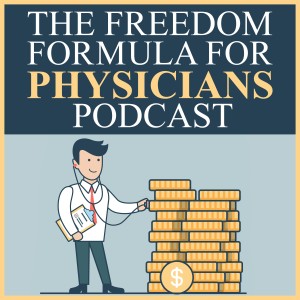 Friday Aug 21, 2020
Friday Aug 21, 2020
Our next guest is the CEO of Golden Tax Relief, an organization helping individuals and businesses with wage garnishments, delinquent tax returns, bankruptcy, and more. 
He takes the time to carefully review each unique case and develops a thorough plan that will resolve tax problems quickly and efficiently.
He felt it was important to open Golden Tax Relief because of his own past experiences with the IRS. In 2012, he had his identity stolen, and someone tried to file his taxes without his knowledge. It took several years, letters, and calls to the IRS, he finally got it straightened out. But what a mess!
As an Enrolled Agent, he knew how the IRS worked, and yet it was extremely frustrating to know what
needed to be done and be unable to get their help. He could only imagine how someone who doesn't know or understand the IRS must feel. Dealing with the IRS can be terrifying for someone who has never had to do that before.
Please help me welcome Mr. Ben Golden to the podcast!
In this podcast, you will...
- Discover what led Ben to starting a tax preparation business and then sell it
- Learn the difference between a pro-active CPA and a bean counter
- Listen to common problems that people have with the IRS and how it happens
- Discover the "board" tax deduction which might lead to tax savings of thousands of dollars
- Learn about the pros and cons of the home office deduction
Resources Mentioned
For all the show notes, and more, check out the podcast website at www.doctorfreedompodcast.com
Investment advice is only offered in jurisdictions where Centurion Financial Strategies, LLC ("Centurion") is appropriately registered or exempt from registration. Our Form ADV Part 2 brochure can be obtained free of charge at https://adviserinfo.sec.gov by searching for our firm by name or its unique CRD number (316454). This podcast is not a solicitation to provide advisory services in any jurisdiction in which we are not appropriately registered or excluded from registration.
The information, statements, and opinions contained in this podcast have been obtained from or are based upon information obtained from sources which we believe to be reliable, but we do not warrant or guarantee the timeliness or accuracy of any such information. This podcast is intended for informational purposes only and should not be construed as personalized investment, tax, or legal advice. Opinions expressed by any guest are their own opinions and do not necessarily reflect the firm's views. You should carefully consider your unique financial circumstances and needs prior to making any investment in securities or purchasing any insurance products. Past performance is not indicative of future results. Investing in securities involves the risk of loss.
Insurance products are backed by the financial strength and claims-paying ability of the issuing insurance company and may be subject to restrictions, limitations, and early withdrawal fees which vary by issuer. You should consider the charges, risks, expenses, and investment objectives of any insurance products before entering a contract.