Episodes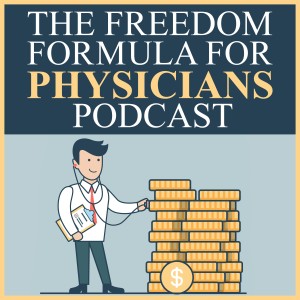 Friday May 19, 2023
Friday May 19, 2023
After achieving her goal of becoming a residency-trained physician, Ann Tsung, MD, MPH felt something was missing. She met all societal definitions of success but was not as happy as she should be. To learn more about herself and how she could achieve more happiness in life, she embarked on a journey around the world with her fiance. 
For multiple years she devoted time to self-work including brain training, leadership, peak performance, emotional intelligence, and coaching. Her mission is to help people create time, vitality, and deep connections so they can reach peak performance andfulfillment in life.
---
In this episode, you will discover…
How she adjusted to living in a different culture

What is it like to work

with an astronaut as a physician?

How to overcome the barriers to wealth creation?

She took out a loan to finance her travel venture?

WHY?

Understanding the process of tenancy selection

Why did she choose to become an

active real estate investor?

What is Productivity coaching?
---
Resources Mentioned in this Episode:
Connect w/ Dr. Ann Tsung
Podcast: https://www.itsnotrocketscienceshow.com/
Youtube: https://www.youtube.com/@AnnTsungMD
Instagram: https://www.instagram.com/anntsungmd/
Facebook: https://www.facebook.com/AnnTsungMD/
Linkedin: https://www.linkedin.com/in/ann-tsung-78541ab2
Contact Dave for a free 30mins strategy session: ‪(612) 284-2409
For all the show notes, and more, check out the podcast website at www.doctorfreedompodcast.com
Investment advice is only offered in jurisdictions where Centurion Financial Strategies, LLC ("Centurion") is appropriately registered or exempt from registration. Our Form ADV Part 2 brochure can be obtained free of charge at https://adviserinfo.sec.gov by searching for our firm by name or its unique CRD number (316454). This podcast is not a solicitation to provide advisory services in any jurisdiction in which we are not appropriately registered or excluded from registration.
The information, statements, and opinions contained in this podcast have been obtained from or are based upon information obtained from sources which we believe to be reliable, but we do not warrant or guarantee the timeliness or accuracy of any such information. This podcast is intended for informational purposes only and should not be construed as personalized investment, tax, or legal advice. Opinions expressed by any guest are their own opinions and do not necessarily reflect the firm's views. You should carefully consider your unique financial circumstances and needs prior to making any investment in securities or purchasing any insurance products. Past performance is not indicative of future results. Investing in securities involves the risk of loss.
Insurance products are backed by the financial strength and claims-paying ability of the issuing insurance company and may be subject to restrictions, limitations, and early withdrawal fees which vary by issuer. You should consider the charges, risks, expenses, and investment objectives of any insurance products before entering a contract.